It might still be fall 2017 on the calendar but the key fashion trends for SS 2018 have already been curated. Fashion experts have already designed mood boards and print patterns for the upcoming seasons. Fashion houses like Hugo, Gucci and Prada have already showcased their SS 2018 exclusive collections on the runways of Milan, Paris and New York. If you are one of those fashion enthusiasts who like to be fashion-informed, here is what you can expect Spring/Summer fashion trends of 2018 to be.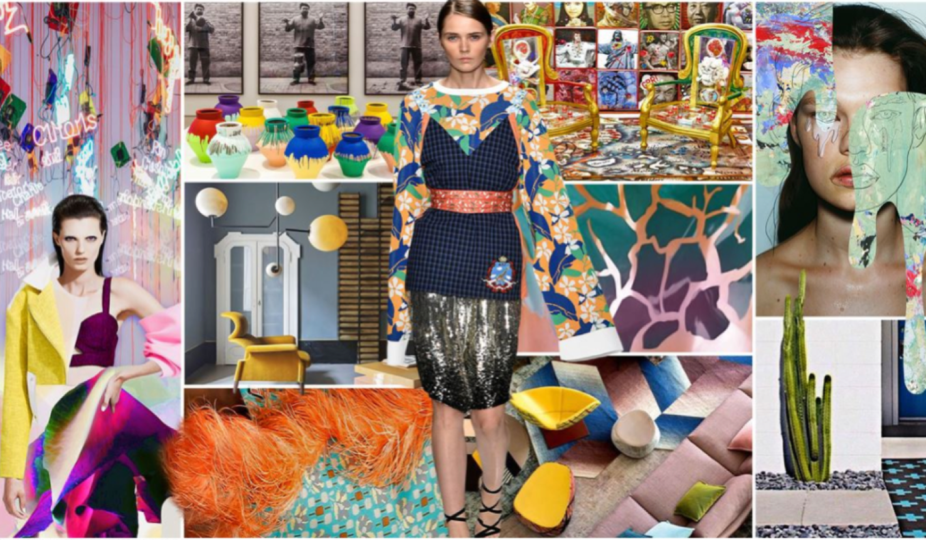 A Diverse Color Palette
From the bohemian plums to wanderlust brights, SS 2018 color palette is expected to be wide and versatile for both men and women. The color board for most of SS 2018 collection is an assortment of mid-tone pale hues and bold vibrant accent colors like blues and oranges. Hugo's color palette for Spring 2018 can be somewhat called 'relaxed' and 'breezy'. They went ahead and showcased pristine white outfits for both men and women. Hugo's SS 2018 collection also comprises of saturated electric blues and yellows, which further confirms the expected diverse color palette for the season.
Nature inspired Patterns
Wild, nature inspired patterns in prints are expected to dominate the trend van of Spring/Summer 2018. Most of the mood and print boards for the season exhibits countryside inspired vibrant prints on muted bases. Gucci Spring/Summer 2018 resort show was also dominated by paisley patterns, floral silk and animal prints. So, nature inspired patterns are here to stay.
Men's Sportswear is 'in'
To be honest, men's sportswear was never out for any season, the recent Supreme X Louis Vuitton collaboration and its worldwide popularity would vouch for that. But, the SS 2018 fashion shows have finally put the men's sportswear in the 'luxe' line of fashion. Big Fashion labels like Nike and Dries van Noten introduced men's sportswear on the runway for SS 2018 collection during the Paris fashion week. It is only fair to expect high street fashion brands would follow the suit for upcoming season.
https://gq-images.condecdn.net/image/gbaRgd7av0z/crop/810
The Return of the 80s
Fashion houses brought back plaids for fall 2017 to pay homage to the popular 90s style. It looks like the next spring season will see the rebirth of the 80s boxy suit jackets for men. Square cut jackets and loose trousers were a major component of men's runway fashion this time. It is a good thing that boxy jackets are easy to pair with anything you might already have.
https://gq-images.condecdn.net/image/bGbv1o86Eqa/crop/1020
A Bright Pop
Spring season is actually the seasons of bold and bright colors. Almost every designer try to put a number of colors in his/her designs in the spring season. You are most likely to witness hues such as shocking pinks, orange, purple, yellow, fiery red, primrose yellow and cobalt blue etc and you need to buy such clothes to decorate your wardrobe in the spring season. These bright colors actually demonstrate positive energy.
Hope, you enjoy the spring season with all these innovative designs .
Check out my Pinterest for more style inspiration
http://www.pinterest.com/welleness8